IMPORTANT UPDATE FOR ALL NSW HOME WARRANTY BUILDERS 30 OCTOBER 2020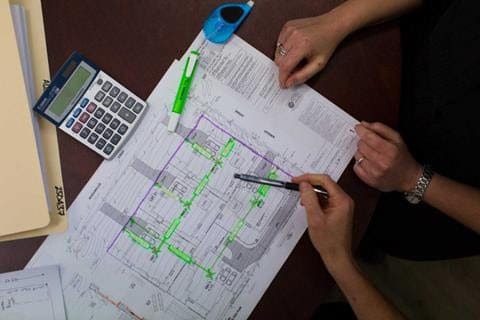 Next Premium Increase  
 1 January 2021
As advised in our previous newsletters, the premium increases have/will be released in several tranches.  The next increase will be 1 January 2021 and will apply to Project Applications for C02, C03 & C08 Multiple Dwellings, C04 Single Dwelling Alterations & Additions and C09 New Duplex, Dual Occupancy & Triplex & Terraces.   
Please make sure you make allowances in your building contracts for variations to premiums by including a clause about future premium increases.
The rates shown are applied to the contract value as an estimate. You must then add broker fees.
Our online quoting system has been updated to show premiums inclusive of these changes, however please feel free to call if you need clarification, especially on large jobs where we discount quite heavily often.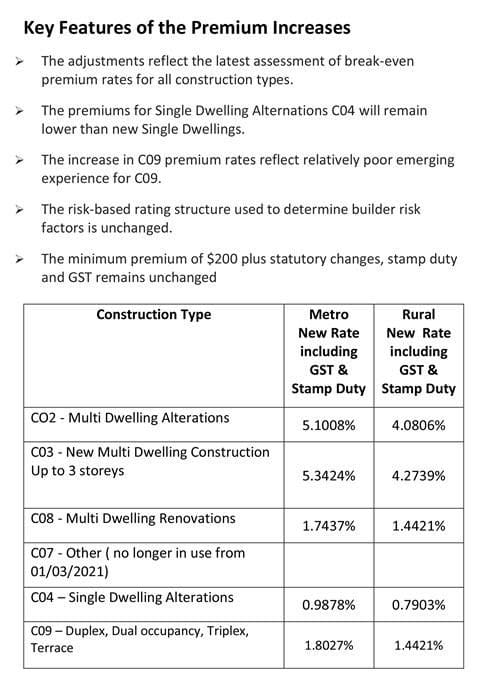 HBCF Claims Quoting System Update 
icare/HBCF have updated their claims quoting system effective 31/10/2020.
What this means is that from 31 October 2020, icare have increased the number of builders who can be shortlisted for a job from three to five. They have also integrated the claims quoting system on our Builder Self Service Portal as well as the icare website, making it easier than ever before for builders to view and apply for jobs that match their profile.
For more details on the claims quoting system, please see the FAQ via this link
 https://www.icare.nsw.gov.au/builders-and-homeowners/builders-and-distributors/tender-for-rectification-work
For an further information, please contact our office on  02 46554311.
Update Application Forms
All Warranty forms have been updated again this month.  A strict policy applies and we are not able to accept old forms for Eligibility, Projects or Completions.   Please go to our website https://www.irecon.com.au/builders-warranty/ and download a copy of the new forms.
Please note the changes at the top of the form highlight the correct category especially regarding any work ON STRATA TITLE PROPERTIES. 
Where you do not have an email, please contact our office for further information on admin@irecon.com.au or 02 46554311.
Builder Self Service Portal
The iCare system allows builders to access their Eligibility information (open jobs, balance of limit & number of jobs) directly via a Self Service Portal.  It also allows builders to enter their Project Applications & Completions online directly rather than completing the forms manually.    This is a great way to keep up to date with your warranty status.  All you need to do is provide:
Licence Number:
Name:
Email:
Contact Phone:  
Irecon offers builder discounts for portal users and this is encouraged.
For assistance on how to apply please contact our office or email us on admin@irecon.com.au